400 euros for a glass of beer, a cocktail and twelve oysters. Alex and Lindsey Breen couldn't believe their eyes when they saw the bill at a restaurant on the Greek island of Mykonos. However, the owner blamed his customers. "Who places an order without consulting prices? They are aspiring influencers who want to become famous, so they are trying to publicize this story. But the couple is not the first to complain about this place…
The Canadian couple traveled to Europe for three weeks for an idyllic honeymoon. Intending to continue their journey to Athens, Alex and Lindsey wanted to enjoy their last meal on the island of Mykonos. DK Oyster caught their attention. The place is half restaurant, half luxurious bar, where special tastes are combined with festive events every evening, read on the website.
"The waiter immediately asked us if we wanted oysters," Lindsey testifies. "He even offered to take twelve. We agreed because he was very persistent. When I asked for a cocktail menu, he returned with a portion of the menu that only mentioned the type of alcohol. Vodka and gin, for example, but not the names of cocktails. Prices were also not named. In the end, I chose Aperol Spritz."
29 euros for an oyster
Both drinks were served in unusually tall glasses. "It seemed strange to us, since we never ordered this size. Meanwhile, the waiter was trying to sell us crab legs. Luckily, we declined." When Alex went to the bathroom, he came across the food prices. Count 29 euros for an oyster. "This can't be happening," Lindsay panicked. "The waiter returned a little later, this time with a list of desserts. The more we refused, the more upset he got. It is logical to assume that other clients would have succumbed to such pressure."
Alexei was taken to a separate room for counting. "When he heard the sum, he couldn't believe it. He was shown a computer screen, but everything was written in Greek. He did not understand anything and was frightened, did not want to aggravate the situation. So he paid. Looking back, it was better that way. Who knows what would have happened if we had a fight," continues Lindsey.
Downpour of negative comments on TripAdvisor
The restaurant is filled with negative reviews on TripAdvisor. "Avoid this place. The manager and staff behave terribly badly. They charge 125 euros for two cocktails that don't even taste good. The waiters gave us a lot of inconvenience," read one of the comments. Or, "If only we had looked at the reviews first. This restaurant is a joke. 350 euros for four drinks. Save your money and don't come in here."
(read more under the article)
Cheryl Lamper (43) from Seattle went there in May with five friends for dinner and ended up walking away with a bill of 1,600 euros. "When we complained, we were surrounded by five men dressed in black. It was a very scary situation, like we were in a gangster movie."
Dimitrios Kalamaras, the owner of the establishment, responded succinctly to all reviews on TripAdvisor. "The prices you quote seem right to me. So what's the problem? And all these harassment complaints… Looks like we kidnapped you from the beach and dragged you into our luxury business.



Influencers just want to eat for free for a few rave reviews

Dimitrios Kalamaras, owner
The manager continues by answering the Canadian couple. "Obviously she is an influencer who hopes to become famous by telling her story to the press. Who places an order without asking a price? She claims that she asked for a cocktail menu several times, but the waiter did not answer her. When such a problem arises, you ask the big boss or leave. But if you eat everything first and only then start asking questions, there is nothing else I can do. By the way, influencers have become a nuisance, they just want to eat for free for a few rave reviews."
After this series of complaints, Kalamaras installed three signs at the entrance with menus and prices. "Did you know that now TripAdvisor encourages you to come eat here and leave without paying the bill? We are well aware that some tourists find it too expensive here, but there is no need to explain to everyone why we charge more than in the supermarket. The combination of our service, cuisine and concept speaks for itself."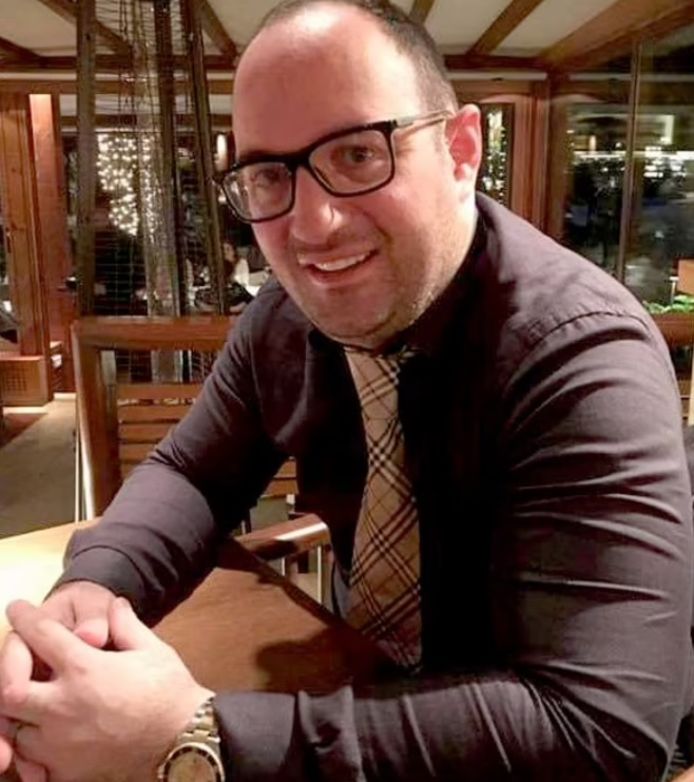 Free onbeperkt Toegang Tot Showbytes? Dat can!
Sign in to your account maak een aan en mis niks meer van de sterren.

Ja, ik wil gratis onbeperkt toegang