The grandfather who saved his grandson, who was in danger of drowning at sea in Hatay, has drowned.
Two young men who entered the irrigation pond in Aydın lost their lives.
We've opened up the drowning season. Unfortunately, we will read more news like this.
I've written before: 900 people drown on average every year in Turkey.
Contrary to popular belief, most cases of drowning do not occur at sea. 70% of drowning events occur in fresh waters such as dams, ponds, irrigation canals, rivers and lakes.
In cases of drowning, the first thing that comes to mind is the currents and eddies in the seas. However, only 5% of drowning cases are caused by internal currents and eddies.
95% of drownings are caused by unconsciousness.
We are surrounded by seas on three sides, but our people cannot swim. They say, 'Nothing will happen to me', but it does!
We cannot prevent drowning by putting up a sign saying 'It is dangerous to swim here'. Increasing the number of lifeguards is also not a safe solution. Because the drowning time is 30 seconds for children and 50 seconds for adults!
Swimming courses should be expanded in Turkey. More swimming courses should be open not only to children but also to adults. More public service announcements should be made to make the public aware of the danger of choking.
Contractors and municipalities must be held responsible for puddles formed in open wells due to construction works. Those who do not cover these pits must be responsible for drowning!
***
GIVE WISDOM YOUR PANS!
At the hearing in Kayseri, M.İ., who was tried for the crime of 'drug trafficking', was sentenced to 8 years and 4 months in prison. He had too.
The woman, who claimed that the drug was in the pressure cooker during the operation organized by the police teams and therefore the teams took the pot, asked the president of the court for the pressure cooker.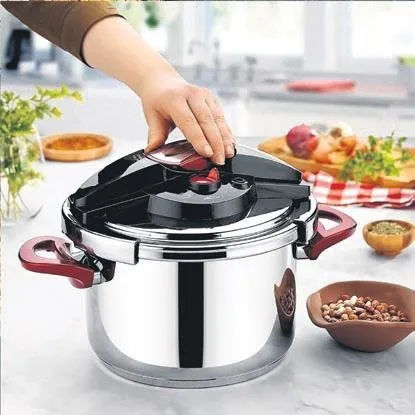 We are a fun country.
What's wrong with the pressure cooker? Help and help? "Wouldn't it be okay if the police took a picture of the whistle and left it?" she asked. Impossible! Because the pressure cooker was probably accepted as evidence.
Mom is also right. Now the price of pressure whistles starts from 1200 lire.
At this cost of living, should the mother buy a new whistle?
***
SLOW PHONE FEATHER!
In a lawsuit brought by consumer rights advocate Justin Gutmann in the UK, Apple is accused of secretly slowing down the old phones of millions of its UK customers.
It is claimed that the company slows down the operating system by up to 58%, in contrast to an upgrade that is normally supposed to increase performance.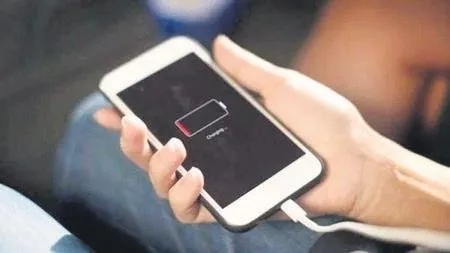 And it requires Apple to pay £768m to its 25m customers.
A similar process was completed in the US two years ago, and Apple had to pay $113 million.
The update was released in January 2017 and affected iPhone 6, 6 Plus, 6S, 6S Plus, SE, 7, 7 Plus, 8, 8 Plus and X.
Are these models not available in Turkey? Many people are using these phones.
So why aren't we getting sued? We must follow the world's cases in technology products and process.
They don't breastfeed a child that doesn't cry!
***
GOLD Murder
Bayram Denizci, cousin of Gülten Şencan, who lost her life after being shot in a fight between two families in Kocaeli, said the fight started over her gold jewelry.
The discussion that started with the question "I gave you half, why did you give me a quarter?" turned into a fight. Then the weapons spoke. Şencan was killed by a bullet whose gun came from an unknown.
Murder for nothing.
Usually, wearing jewelry is a gesture. Unfortunately, in our society, jewelry wearers expect the same jewelry on the other side.
A jewelry placement ceremony is performed. Then the elders watch the wedding tapes in slow motion and scrutinize who is wearing what.
I don't think it's a problem if nobody uses anything.
Wearing jewelry at weddings is one of my least favorite traditions.
***
NO MORE ENGLAND!
We rebelled when the UK announced that it would send illegal immigrants to Rwanda during the asylum application review process.
The European Court of Human Rights (ECHR) also halted the flight from Britain that sent asylum seekers to Rwanda.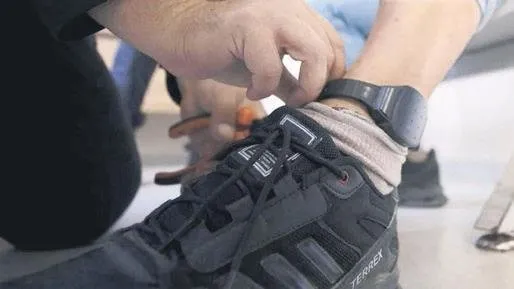 The government of Boris Johnson, whose plan was halted by the ECHR, has now announced that refugees will be provided with electronic handcuffs.
It is clear that a free country has the right to take action against refugees. However, Greek soldiers sinking refugee boats in the Aegean Sea and causing people to die… The British electronic handcuff policy, treating asylum seekers fleeing war and persecution as criminals, etc. It shows how European civilization is hypocritical about human rights.
***
TRANSFER WE ARE NOT SATISFIED
A total of €2 million and €149,000 in compensation will be paid to Spanish coach Domenec Torrent and his assistants, who have left Galatasaray.
A familiar story for Turkey. Larger indemnities were also paid. Our teams usually end the season with the second coach, and rosters are reinstated at the start of each season.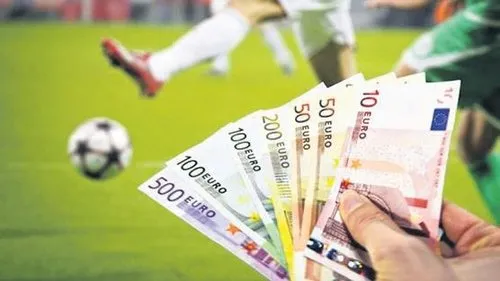 While 402 players from abroad arrived in Turkey in 2021, clubs paid $102.7 million for these names. On the other hand, the number of players who left Turkey abroad remained at 281 and only 33.9 million dollars entered the club's coffers.
Turkey ranked 8th in the list of transferring countries in the world last year.
Stability cannot be achieved because many coaches and players have been changed, and our clubs are failing and increasing their debts!
This vicious circle doesn't seem to change.