"We have a house that we want to rent. The real estate agent called yesterday, and I write exactly what he said: 'The rent for your house is 6500 TL. Unless real estate agents are controlled, it is difficult for citizens Turks find a home."
The above tweet shared by a Twitter user named Ömer Ekinci created controversy on social media.
One real estate agent wrote that Ekinci made a generalization, rather than real estate agents, that homeowners wanted to sell more than their worth to foreigners.
Some citizens looking for a home said that real estate agents have a stake in the fact that rental and sale prices are much higher than they deserve.
Yes, the owner has the final say on how much a home will rent. But we hear in our environment that some real estate agents are constantly calling their landlords and saying, "The rent is too low, let's take the tenant out, let's rent twice."
There is a perception among apartment owners that foreigners give more, and realtors gain from this perception. Because when a tenant who pays their rent on time is removed and a new one is found, a new commission opportunity arises for the real estate agent.
There are reports that those who rent out their homes to foreigners at a high price are also suffering. There are many foreigners who don't pay their rent!
Another problem is to remove the foreigner who does not pay the rent and pay the court costs! Some strangers disappear by locking the door and the owners cannot enter the house without a court order!
Of course, there are honest realtors who don't cheat the owner, but usually realtors look at the commission they're going to earn!
Foreigners complain about realtors who say, "I can convince the landlord, but I earn double commission"!
Those who copy their owners' ads and place ads on real estate websites… Those who learn the price the owner's heart desires and sell higher and sell the difference… Those who add their own commission to the sale price and earn a commission after the sale… In order not to lose customers, the value of the house those who constantly raise prices to sell the surplus, etc. We hear complaints about realtors all the time. It is the honest realtor who suffers the most from malicious realtors.
I wrote before that real estate commissions are high!
Rising rents also trigger inflation! The government must take steps to create a healthy housing market.
***
AFTER YOU WANT TO WORK…
Erhan Uludağ, a father of four living in Antalya, was unemployed due to the pandemic while working as a driver in the tourism sector.
Unable to find a job, Uludağ discovered metals at the bottom of the water while swimming at Konyaaltı beach one day.
Uludağ, who came to the beach every day with the idea of ​​selling the iron for recycling, and who would dive to the bottom of the sea with his tubeless palette and glasses, began extracting between 100 and 150 kilos of metal a day. By selling these metals for recycling, he earned a monthly income of 25,000 to 30,000 lire.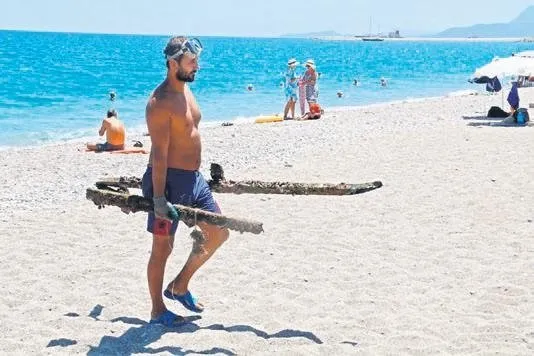 Uludağ, who paid off his debts accumulated during the pandemic with the income he earned and bought a truck to continue his business, says: "If it continues like this, I'm living on rent and thinking about buying a house".
Uludağ mined 25 tonnes of metal last summer and 15 tonnes of metal so far this summer. Good money! Uludağ also benefits the country. Clean the sea and contribute to recycling.
As Uludağ said, after wanting to make money, all kinds of money are made!
***
EUROPEAN PERSON DOES IT REMOVE?
Ongoing maintenance and repair work is carried out on the pipelines that transport natural gas from Russia to Europe. Russia is allegedly trying to stop Europe from hoarding gas in the summer.
The first question that comes to mind is; Can Europe survive the winter without Russian gas?
Even if the heating problem is solved with expensive liquefied natural gas brought in by ships from the US and Qatar, it looks like the European natural gas-dependent industry will take a big hit!
Interestingly, as Russia cuts gas, energy prices rise and earn more. Since the invasion, Russia's revenue from natural gas sold to Europe has doubled to $95 billion.
Can you look at the situation in which all of Europe has fallen?
Well, if the natural gas crisis hurts European industry, can Turkey, a crossroads in the energy flow of this business, be profitable?
***
THERE IS LAW, NOT APPLICABLE!
A pit bull attacked 11-year-old Uğur Akbulut, who was playing in the park with his friends in Bahçelievler, Istanbul. Uğur was taken to the hospital because he injured his leg.
It is alleged that two people in the park, without a muzzle and off a leash, dropped a pit bull on the boy.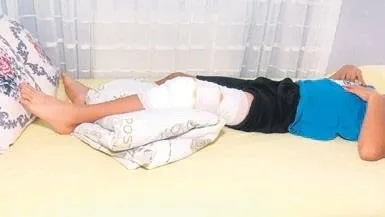 If the allegation is true, this attack falls under the crimes of 'negligent injury' and 'release of the animal in a dangerous manner' under the Turkish Penal Code.
The penalty is imprisonment from six months to three years!
As I wrote before, playgrounds were also areas for dog walking.
The fine for leaving dangerous dogs like Pitbulls without a collar or muzzle is 14,982 TL.
There is a law, but since there is no enforcement, these dangerous dogs are constantly attacking people!
***
MOTHER'S WORDS FULL OF CONTRADICTIONS!
Yasemin A., mother of Cem Muhammet A., who was detained by his aunt in a locked room at the Bursa garbage house, spoke.
Claiming she left her son with his mother when he was 19 months old, after she separated from her husband and went to work in Antalya, the mother says: "My brother kidnapped my son while he was at the funeral."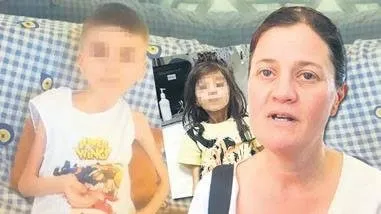 Aunt Kamuran Pinar A. says that the mother does not want the child.
Supposedly, the mother was unable to contact her because her brother did not have a specific address.
"I issued search and arrest warrants in three different cities. My son has not been found for 3 years," he says.
How can an arrest warrant be issued without trial?
When his mother died, why didn't she take her son right away? Her mother's words are full of inconsistencies! And this woman is a craft teacher!
Another allegation is that Yasemin A. met her husband while being treated in a psychiatric hospital.
This is an event that shows that not everyone should have children! From aunt to mother to father, everyone who was negligent in this case must be prosecuted!
***
Subtitle
"I'm just trying to get through each day. Do I believe in lasting happiness anyway? I don't know. I don't think there are people who can keep up with the life you see in all these movies." (BoJack Knight)